motHeadline: Miele Baking Class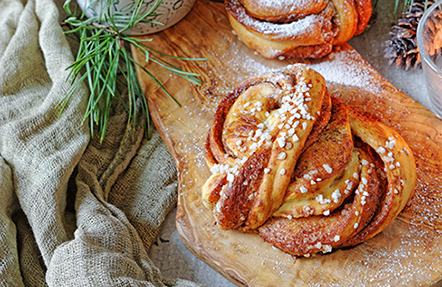 Miele Baking Class: Cardamom Knot & Chocolate Soufflé​
Whether it be for breakfast, to go with coffee, or to accompany meals, bread is a key part of our daily cuisine. Enjoying homemade bread fresh from the oven is one of life's greatest pleasures.
Home baking allows you to embrace a healthy and nutritious lifestyle, free from additives and preservatives. Creating your very own artisan bread at home from your favourite ingredients is fun and simple – when you know how.
Now, the Miele Baking Class is on hand to equip you with the basics and introduce you to the art of baking. Its baking workshops give bread-lovers the chance to get hands on and learn insider secrets from an artisan baker. Each class covers a different range of delectable delights, including one everyday bread and one afternoon tea bakery.
Flex your baking muscles and begin your baking journey with us!
Items to bake
Cardamom Knot
Chocolate Soufflé (demo dish)
8 Sep, 2018 (Sat)
2:30 pm – 5:00 pm (Cantonese)
G/F, Miele Experience Centre, Lee Garden Six, 111 Leighton Road, Causeway Bay
HK$600 per person
Including all ingredients
Free of charge for Exclusives members with Miele class credit
Registration & Enquiries
3755 3287
~~~~~~~~~~~~~~~~
About Chef Victor Lo
Master baker Victor Lo's passion for baking led him to open The Mixing Bowl, a baking studio and café. Victor believes that anyone and everyone can bake, regardless of the pace of their schedule or size of their kitchen. Committed to promoting a healthy, additive-free lifestyle, Victor uses simple, high-quality ingredients and common appliances, so his recipes can easily be recreated at home.