"A Traditional Taste" Celebrating Hong Kong's Culinary Heritage and Miele's 20th Anniversary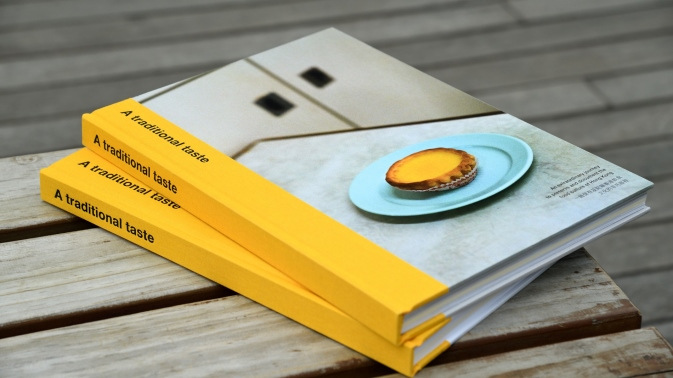 (Hong Kong – May 8, 2017) – Miele presents "A Traditional Taste", a heartfelt gastronomic publication marking the legacy and future of Hong Kong's dynamic food landscape. Reflecting a meticulous two-year process, this fantastic coffee table book is dedicated to the traditions and personalities that make up the foundation of Hong Kong's dining culture and are credited for bringing Cantonese cuisine to new heights.
As the leading kitchen experience brand with a history dating over 100 years, Miele sets great store by preserving heritage. In line with its "Forever Better" principle, where innovation plays homage to the old ways while forging a new future, "A Traditional Taste" sets out to raise awareness of Hong Kong's rich culinary history and culture, whilst celebrating the pioneers that are developing, changing and morphing this cuisine into something new.
"Food in Hong Kong is more than just fuel and is so deeply ingrained in the local culture. It is also ever- evolving, never static, with constant reinvention that brings past into the present, and the present into the future," says Richard Green, Marketing Director, Miele. "This epitomizes the fundamentals of our brand, and we wanted to document the beauty of Hong Kong's culinary heritage, to mark our 20th anniversary of being present in the city. While we are celebrating food, we also hope to encourage dialogue about the fast evolving food scene in Hong Kong, as well as the sustainability of how we eat, as a way of giving back to community."
A non-profit initiative with proceeds going to the food redistribution charity, Feeding Hong Kong, "A Traditional Taste" underscores a journey of taste dating back to the colonial period of the 18th century. From the local, all-time favorite, cha chaan teng to the chock-a-block dai pai dong. Special features of time-honored restaurants excelling in diverse traditional dishes – such as poon choi, dim sum, and roast goose – are included. The coffee-table book also unfolds the stories behind family-owned establishments with conventional cooking practices and an irreplaceable human touch.
Exclusive recipes are revealed in the book featuring both authentic dishes and innovative creations, passing on classic cooking techniques to make the taste of nostalgia available at home. Four renowned master chefs present exquisite flavors with their secret recipes that represent a confluence of traditional and contemporary cookery.
Complementing the book, three short films have been produced to explore Hong Kong's culinary landscape in three dimensions: Heritage, Innovation and Performance. One of several initiatives by Miele demonstrating the intertwined future of heritage and invention, the films showcase contemporary concepts by emerging chefs, and record how the masters prepare a range of culinary delights. A testament to the importance of respecting cultural traditions while committed to improvement, the films visualise the core elements of the book and celebrate the beauty of each core attribute that the chefs dedicate themselves to. (Watch the films at https://www.aTraditionalTaste.com)
Emphasizing a deeper community connection, "A Traditional Taste" also shares a series of artwork inspired by Miele's collaboration with the non-profit organization, Arts in Heritage Hong Kong. As part of the "SKETCH Hong Kong Food" programme in 2015, Miele provided guided tours for participants to capture the collective stories of Hong Kong and showcase the culinary scene with brushes and paints. The artwork features iconic items from different areas around the city including Yuen Long, Sham Tseng, Ting Kau, Cheung Chau, Ping Shan, and Yau Ma Tei.
"A Traditional Taste" is available for retail at select bookstores (Eslite, Kelly & Walsh) and Miele's website (shop.miele.hk) starting from late June. Priced at HKD450 All proceeds from the book sale through Miele's channels will be donated to Feeding Hong Kong.
An exhibition displaying "A Traditional Taste" will be available for public viewing on May 26 and 27 at Space 27.
Space 27
Address: 659 King's Rd, Tsat Tsz Mui, North Point Exhibition Date: May 26 and 27, 2017
Opening Time: 11a.m.-6p.m. Admission Fee: Free of charge
Download as PDF
Download including media (zip)