Individual Product Consultation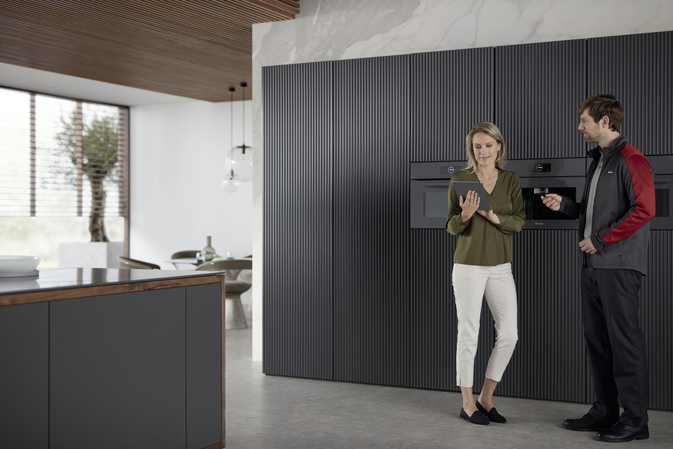 Individual product consultation in your own home by a Miele Customer Relationship Associate
Miele machines are of high quality and innovative – by purchasing Miele, you have opted for the best. To ensure pleasure and long-term satisfaction with your appliances and a multitude of functions, we would like to introduce an attractive offer to you.
Individual Product Consultation is tailored to suit your exact needs. You receive extensive advice on the functions and optimum use of your own Miele appliances in your own home.
Together we will programme your machines to suit your personal needs. We will explain specific features and give you advice on maintenance and operation. We also show you how you can achieve the best results and give you valuable tips to ensure long lasting product pleasure.
Your benefits at a glance:
Personal consultation
Two-hour product advice session at your home for your own appliances by a trained Miele Customer Relationship Associate.
Set-up of your favourite programmes
Using customised programming your appliances can be programmed to suit your needs and preferences perfectly.
Tips& tricks for perfect results
You will receive helpful information on operating and maintaining your appliances.
Fixed rate price for the Miele Individual Product Consultation
Our personal product consultation in your home lasts for two hours. We offer you this service at fixed price regardless of how many Miele home appliances you wish to include in your consultation.
Contact