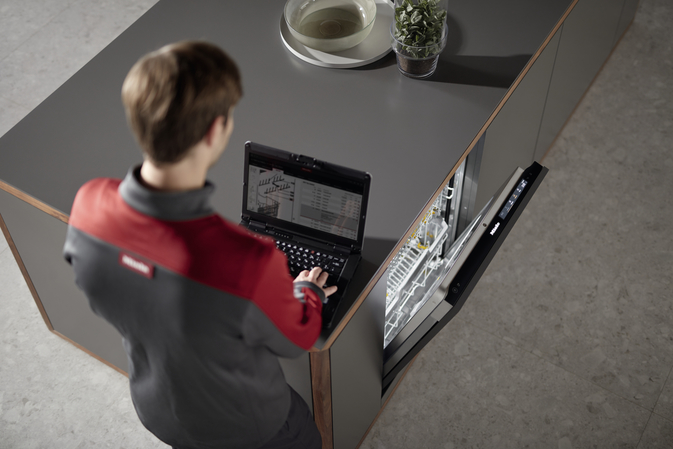 Professional care and functional testing for all Miele home appliances plus repair protection
You have already made an excellent choice by buying Miele appliances with their legendary reputation for longevity. To ensure long-term enjoyment of your appliances Miele makes you an exclusive service offer.
Miele Maintenance Service provides your appliances with professional maintenance checks by Miele service technicians. A diagnostic system, specially designed by Miele, is used to check your appliances and make sure they are kept up-to-date. In addition, you receive valuable tips on the operation of your Miele appliance.
Apart from examining your appliance's functions, your appliances will be maintained with Miele care products. After the completion of Miele Maintenance Service we offer you full repair protection for additional six months.
Your benefits at a glance:
Value preservation of your appliances
Thorough checking and maintenance by Miele experts ensures that your appliances are always in perfect condition.
Perfect results
Regular maintenance and functional testing as well as programme updates ensure that you will always achieve the best results.
Valuable tips
The Miele experts are available to you with tips and tricks on everything regarding the optimal use of your appliances.
Fixed rate prices for Miele Maintenance Service
We will be happy to provide you with more information. Or make a service appointment right now.
Contact