Which accessories are right for my product?
All product benefits at a glance - Laundry Detergents
Highlights
Cleaning performance
Cleanliness for comfort
Efficiency and sustainability
Gentle laundry care
Maintenance
User convenience
UltraPhase - Designed to achieve the best washing results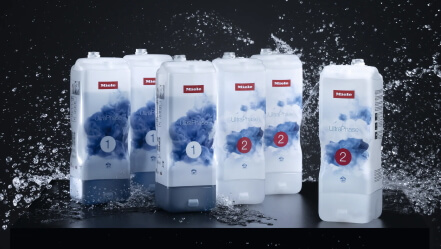 UltraPhase is designed to be our most effective but also most efficient laundry detergent to date. It saves you from wasting detergent, achieves the best washing results using less water and power, while at the same time increasing the lifespan of your clothing.
Learn more
Cleaning products at a glance
Subject to technical changes; no liability accepted for the accuracy of the information given!
Please note that Appliance Networking accessories and Alexa features are currently not available in Hong Kong.